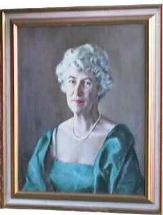 Martha-Ellen Tye, (1909 – 1998), was a life-long city resident and philanthropist who, along with her family, supported the arts in Marshalltown, Iowa. In 1967 she contributed the funds to add a first-class, 450 seat theatre (inaugurated in May 1969) onto the already existing Fisher Community Center and Art Museum, making the northwest corner of the Center Street and Anson Street intersection the fine arts hub of Marshalltown. We are so very grateful for her generosity and were proud to have our productions at the Martha-Ellen Tye Playhouse until the derecho in August 2020.
Learn More about MCT by clicking on the links below:
OUR MISSION STATEMENT:  The Marshalltown Community Theatre is a non-profit organization that seeks to educate, inspire and engage our community by growing the family of live theatre.